May 1st, 2012
RUSSIA, 31/24/33, BLOND, European
Nataly Von is a petite blonde standing only 5ft 3in tall. She's got tiny breasts that are perfectly shaped and topped off with cute little nipples that can stay erect for hours. Nataly shaves herself naked and enjoys being smooth and sexy for her fans. When she performs, Nataly gets so into the music, that she often loses track of time and can dance the night away.
April 30th, 2012
CZECH REPUBLIC, 35/24/37, BROWN-HAIRED, Europea
Eileen is a statuesque diva with dark hair that borders on black and legs that go on forever. She is tall but her physique borders on the petite as she is a slender beauty. Eileen loves to tease men with her feet and she always makes sure they are perfectly pedicured. She prefers to trim instead of shave and her erotic dance will leave you satisfied yet wanting more and more.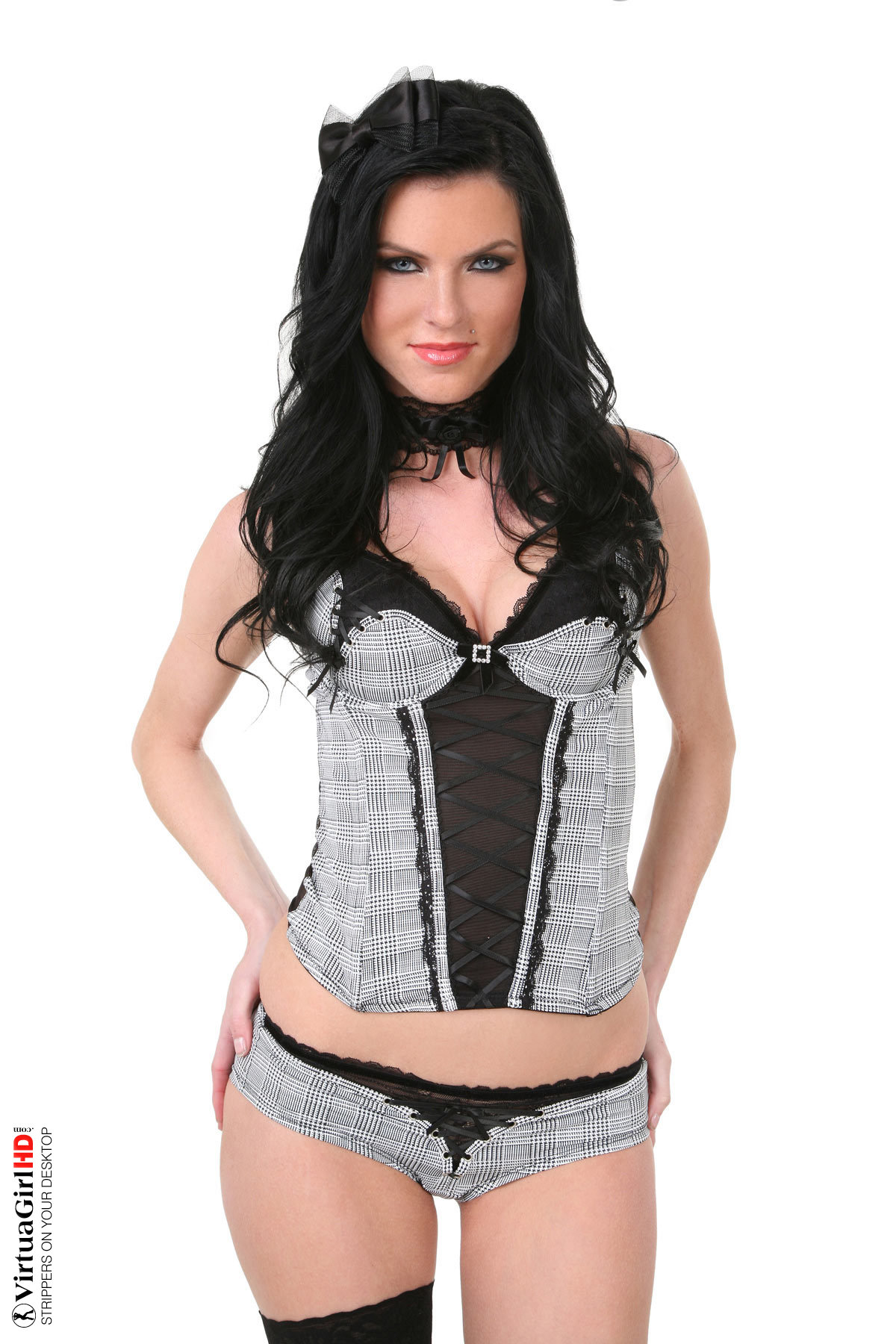 April 29th, 2012
CZECH REPUBLIC, 37/24/35, BROWN-HAIRED, European
Alyssia Loop and Barbra Sweet are ready to put on a show for you. They both hail from the Czech Republic and love to tease each other about who is from the nicer part of the country. But their friendly off stage bantering makes a turn around when they hit the dance floor together. They know how to command an audience and it is all eyes on them and their erotic pursuit.
April 28th, 2012
CZECH REPUBLIC, 33/28.4/35, BROWN-HAIRED, European
Kari is dressed up in her favorite little black dress so she's ready for anything. Black high heels match perfectly as well as showing off her legs to great effect. Kari is an incredible brunette whose body is petite and toned. She has an air of elegance that shows through in every one of her performances.