April 15th, 2012
CZECH REPUBLIC, 35/24/33, BROWN-HAIRED, European
Gia and Promesita enjoy dancing together and role playing on stage. They are only one year apart in age and both come from the Czech Republic. Promesita is slightly taller than Gia but these ladies fit perfectly together. Seeing them move is like watching a perfectly choreographed stage show intended to titillate and turn on the expectant audience.
April 14th, 2012
RUSSIA, 31/24/33, BLOND, European
Nataly Von is a petite blonde standing only 5ft 3in tall. She's got tiny breasts that are perfectly shaped and topped off with cute little nipples that can stay erect for hours. Nataly shaves herself naked and enjoys being smooth and sexy for her fans. When she performs, Nataly gets so into the music, that she often loses track of time and can dance the night away.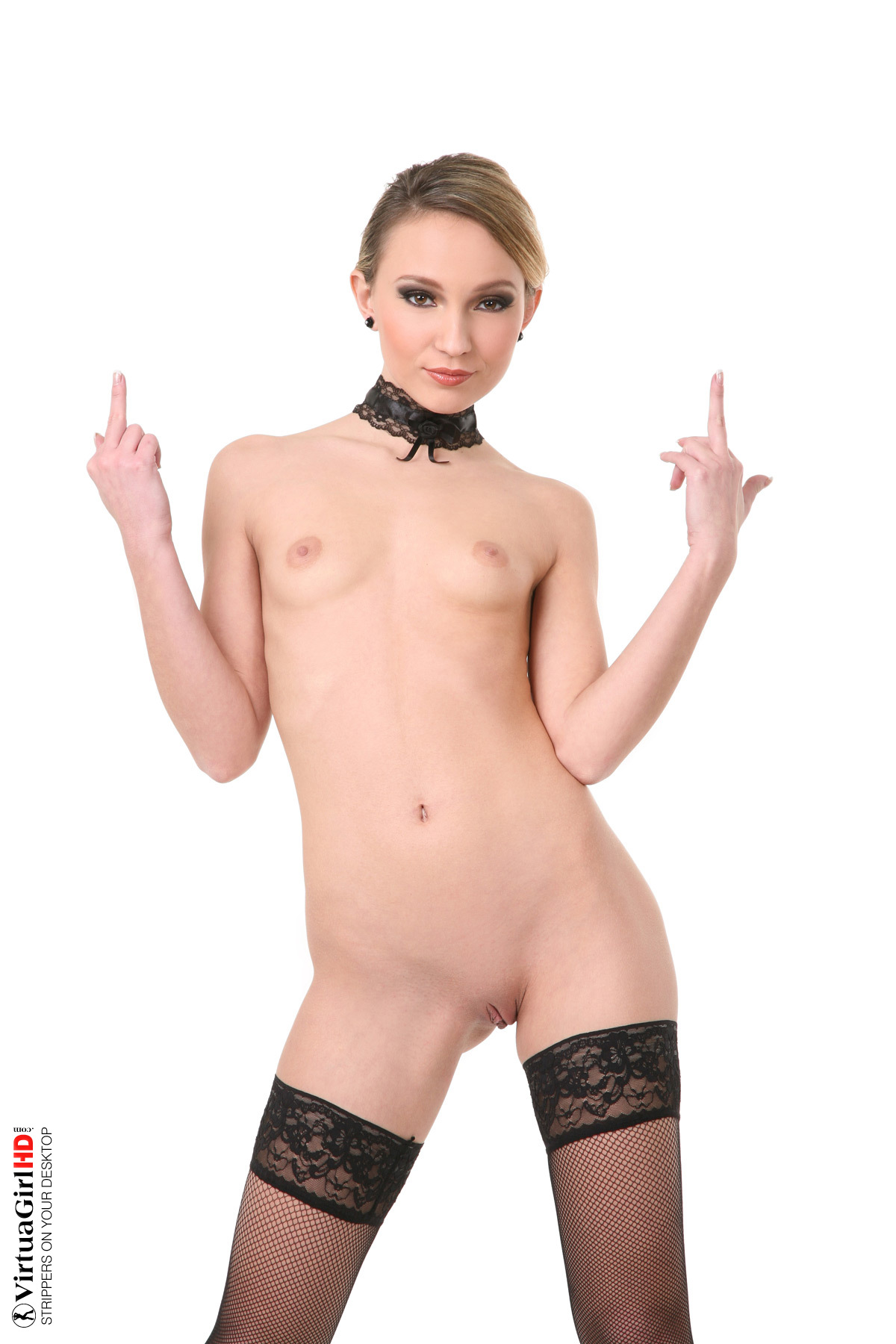 April 13th, 2012
CZECH REPUBLIC, 33/22.9/31, BLOND, European
Lucy White is a twenty year old dancer from the Czech Republic. It's amazing how many sexy blondes come from this land locked country, but Lucy is yet another hot export. Lucy is a fun loving girl that loves to laugh. In fact, she lists it as one of her major turn-ons. And once she is turned on, she loves to please her partner with an exotic dance. Her ample breast, athletic figure and body art make her a favorite here at DeskBabes.
April 12th, 2012
RUSSIA, 34/24/35, BLOND, European
Buying a dress like this one for a pretty girl like Natalia V is a great idea. She might think you are giving her a generous gift, but the truth is that it's really a gift for yourself! Now when you go out with her you can play peekaboo with the perfectly placed holes in the fabric. Sometimes fashion can be so much fun!